Location: Ocean Front
Area: Crescent
Address: 2701 South Ocean Blvd
*NOTICE! We rent to families & responsible adults only. Minimum check-in age is 25. No house parties. Please see our other Rental Rules and Regulations
For an unforgettable vacation in the gorgeous Crescent Beach area of North Myrtle Beach, South Carolina consider staying at the remarkable Bay Watch Resort I - ideally located on South Ocean Boulevard. Three tall towers rise high into the pale blue, sunny sky of South Carolina boasting gorgeous views of the forever Atlantic Ocean to all guests that luxuriate at this notable vacation rental resort.
Bay Watch Resort is known for spoiling their guests. Be prepared to enjoy a family friendly atmosphere of southern hospitality when staying at this prominent and plush vacation rental resort which sits only steps away from the vast dreamy ocean. The scenic backdrop of sea oats, wide sandy beach and the Atlantic Ocean water is just breathtaking any time of year when you stay at Bay Watch Resort I.
These condos allow all guests beautiful Atlantic Ocean views from their home away from home. There is also private beach access which all guests rave about at this fantastic resort. Be sure to pack the camera and laptops for your outstanding vacation as you will want to show off your beautiful vacation photos early with your family and friends back home.
No need for shoes or flip flops when you stay at this glamorous oceanfront resort. The miles of wide sandy beach welcome you to sink your bronzed suntanned toes into the warm salty Atlantic Ocean water and relax because that is what vacations are made for at Bay Watch Resort I in North Myrtle Beach, South Carolina. Dreams really do come true at this magnificent vacation rental resort.
Come let us spoil you with wonderful lodging and amenities that will have you in awe. Book your vacation getaway today at Bay Watch Resort I, one of the most picturesque and scenic getaways on the map in South Carolina. We promise all guests who stay at this superb oceanfront resort will always return to make more Atlantic Ocean memories in charming North Myrtle Beach, South Carolina.
Please note: Oversize parking is $25/day - purchased on-site.
Property Location
Location: Oceanfront
Area: Crescent
2701 S. Ocean Blvd
888-617-4533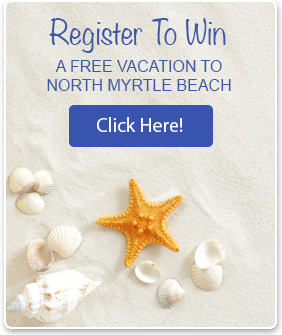 Disclaimer
Elliott Beach Rentals is not affiliated with onsite management or the HOA of this complex.